The Lizard waterfall
---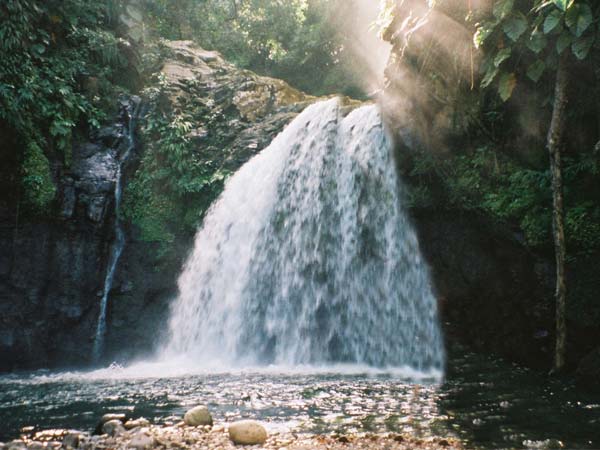 Click on the pictures to see them in large size.
Let's leave Lamateliane cottages in Guadeloupe for a walk in the rain forest near the Crossing Route to discover
the Lizard waterfall, one of the most mysterious waterfalls in Guadeloupe.
The walk begins to the east of Petit-Bourg, in Vernou, 30 min from our cottages rentals.
Departure from a private property, take care to notify the owner and respect the place.
20 minutes of descent through moist forest and luxuriant vegetation will lead you on a small "beach"
of pebbles bordering the pool formed by this superb 12 meters jump.
The path is quite steep and often very slippery, see muddy. Provide for old shoes to go there.
The fall is powerful, be careful not to go there in rainy weather, the rise of the waters can be fast.
The most courageous will bath in the very fresh waters of the basin.
Take the same trail for the way back. A pleasant walk and accessible to the whole family.
---